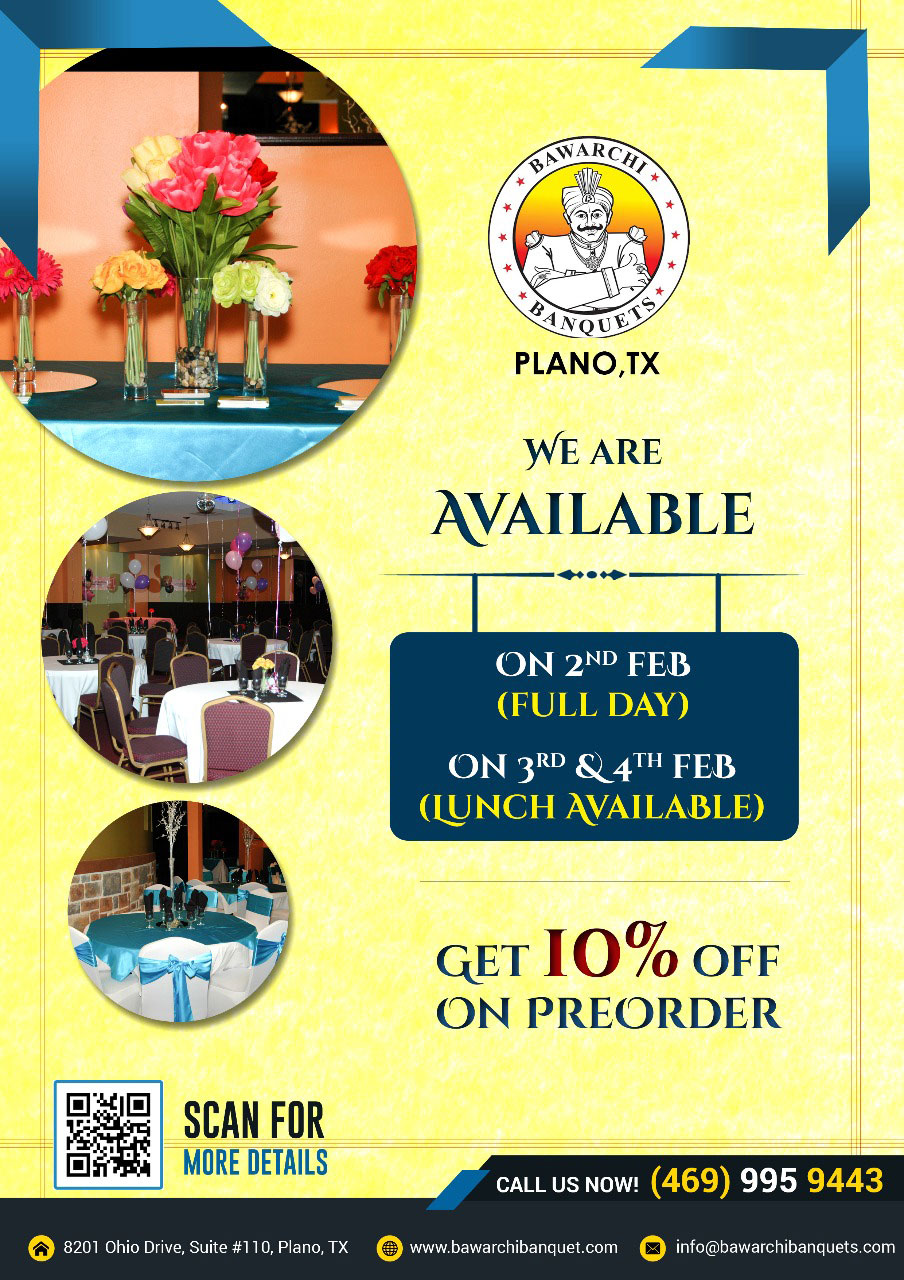 • To book the Banquet Hall for Fri / Sat / Sun, the minimum Guest count required is "50"
• There us no minimum guaranteed adult guest count required to book the banquet for Mon thru Thursday.
• We take a non-refundable CASH deposit of $200 to book the banquet hall.
• The balance is required before the event is over.
• We setup te Banquet hall with White tablecloths and White napkins.
• For additional decoration we work with external vendors.
• Audio System is available to play music, from Laptop / iPod / iPad / iPhone. We'll take care of the setup.
• Based on your needs we'll set up the tables.
• Elegant BAR Setup available
• Kids between 1yr to 4yr - NO CHARGE, 5yr to 10yr - Half Price & Above 11yr- Full price.
• All Meats are Halal.
Mon - Thurs: $18.00 per guest + tax + 18% gratuity
Fri, Sat & Sun - $19.00 per guest + tax + 18% gratuity which includes our Gold Food Package worth $14 per guest.
$10 per guest + tax + 18% gratuity if its banquet only and the min count is 50 guests (Silverware and Plates $2 extra).
Please call us at 972-737-8180 or send us an email to info@bawarchiplano.com to talk to our banquet specialist and give us the opportunity to make the event even more memorable.
Regarding Banquet: 469-995-9443